We are an non-profit organization that focuses on the togetherness, the unity of our brothers and sisters of all ages. We focus on building and uplifting one another to accomplish the goal of Redemption for the Kingdom
We're hoping you'll join us for a few of our upcoming events. He're you'll find events, podcasts, videos, and more. Click the link below for more information.
F.R.O.S.Tology

with Ricardo & Kimberly Frost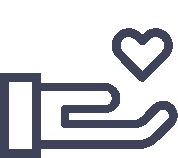 "But he that is greatest among you shall be your servant.", "For even the Son of man came not to be ministered unto, but to minister, and to give his life a ransom for many."